Assignment services
Your lecturers may ask you to hand in print versions of your assignments to the library. You can also pick up your marked assignments from our helpdesks.
Assignment services for staff
Arranging submission and returning marked work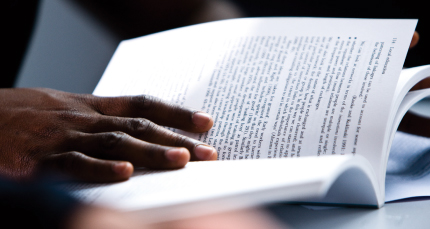 You can submit and collect assignments during our staffed opening hours. Your lecturer will specify which library you need submit your assignment to and the date and time you need to submit by. Please get in touch if you have any questions.
Assignments Ready to Collect blog
Use our blog on My Sunderland co check whether your marked work is available to collect. You can search by module code, module title or by lecturer or browse by subject. If your assignment is not listed on this blog then it's not ready to collect yet, but keep checking.
In-line with University policy we are unable to provide grades by phone, e-mail, or live chat. Please collect your marked assignment from the library or log into e:Vision where your lecturer will record your results. If your grade is not displayed on e:Vision please check the progress of this with the lecturer who has marked your assignment.