Receiving British Library documents
There may be times when the article or book chapter you have requested will be supplied to you by the British Library.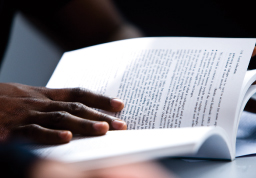 To receive your request you will first need to register with the British Library. This is an easy process and you will only need to do this once.
The British Library will send an email to you containing a link. From this link you can download your request using the username and password you have created. Once downloaded you can then print your requested document.
Tips to help you register
Use your university email address
You can choose to use your University user ID and password
British Library usernames must only contain letters and numbers
After registering and activating your registration, please wait 1 hour before trying to open your document
The British Library recommend not to use Chrome to open the documents
Find more information on how to register and use documents in the FAQs below:
These FAQs are also Interlibrary loans BL FAQs.pdf.
Page reviewed: June 2021