Study skills support
Developing your study skills will help you to reach your potential.
Explore the study skills guides and resources. They can be used whenever you need them and cover a range of topics including academic writing, critical thinking, finding and evaluating information, referencing, and more.
If you need further study skills help you can request one-to-one advice with a Study Skills Adviser or Liaison Librarian. Throughout the year we hold skills events such as a workshops and drop-ins.
Choose the skills support you need
We recommend you begin with the study skills guides.
Study Skills Support Model
For one-to-one advice we cover the following topics: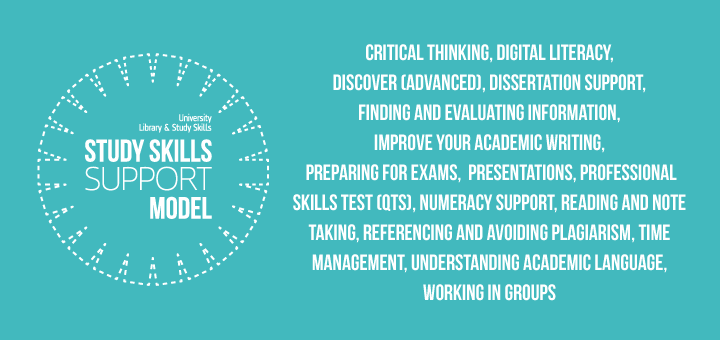 To find out about other student support available have a look at Resilient for Life.
If you are an academic member of staff, you can book a study skills workshop.