Digitisation and copyright
Digitising key resources ensures access to high demand items for your students. The digitisation service can provide digital copies of a range of resources. The digitised items are accessible online via Library Reading Lists.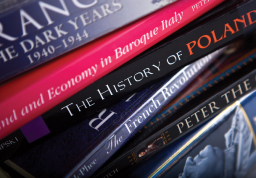 The University Copyright Licensing Agency (CLA) Higher Education Licence. enables us to digitise materials for teaching purposes. There are limitations around what and how much information may be digitised. Full information is available in the University copyright guide.
Please remember that you must not scan and upload copyrighted material yourself. This would be a copyright infringement and could result in legal action against the person who made the scan, the University, or both.
Requests for the digitisation of copyrighted material must be made via Library Reading Lists to comply with the license. Your Academic Liaison Librarian can provide advice about the application process for digitising key extracts.